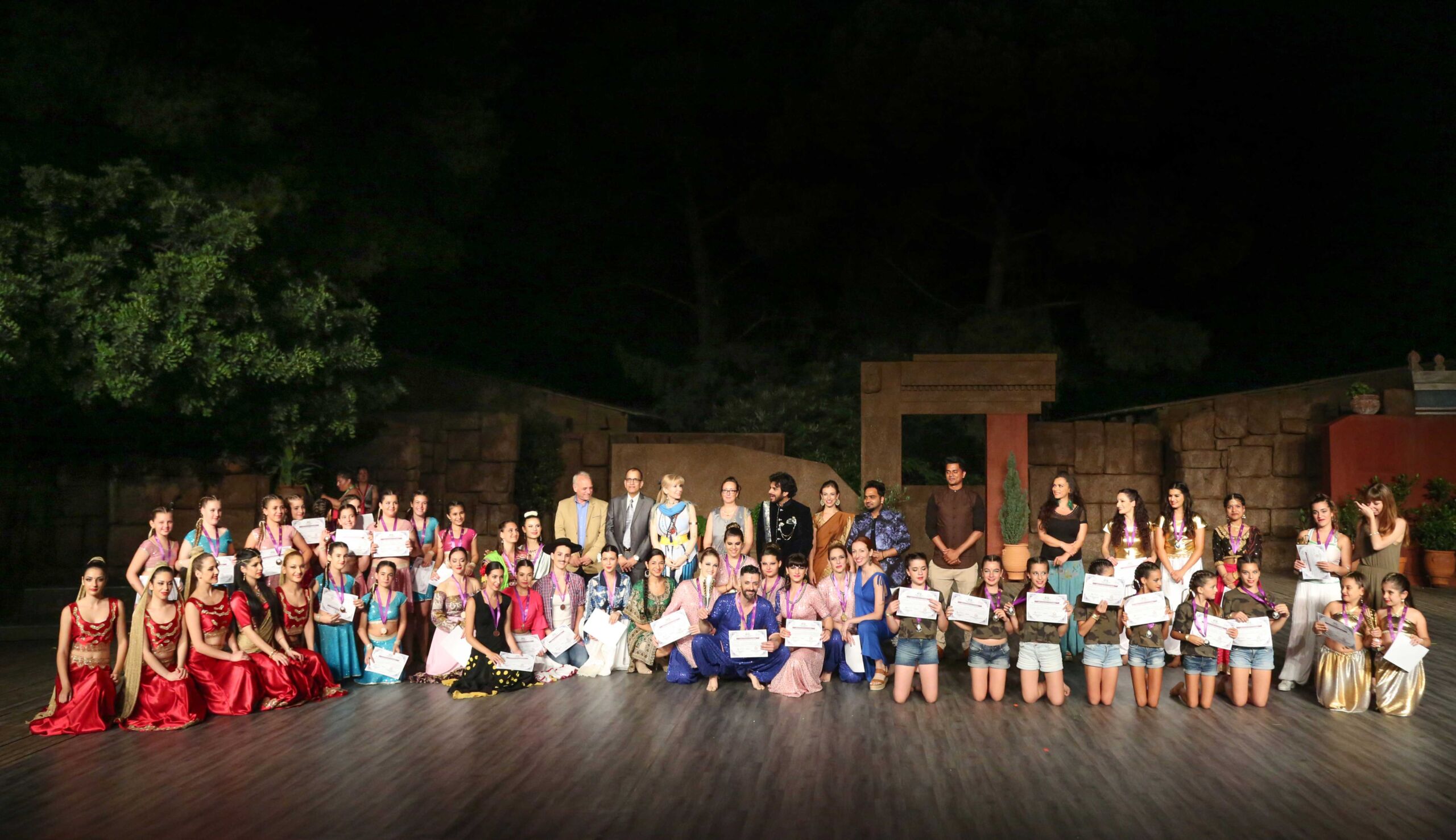 SATURDAY 1 JULY 2023
19:00
DORA STRATOU THEATRE
8th
INTERNATIONAL BOLLYWOOD DANCE COMPETITION
"Oriental Expression Awards" organizes the 8th International Bollywood Dance Competition. The competition will take place during the "9th Bollywood and Multicultural Dance Festival". The competition will be held on Saturday, at 19:00, in Dora Stratou Theatre. The winners will be awarded the same day after the competition.
Participants that are interested must enroll until the 4th of June, 2023.
A. SOLO CATEGORY
Bollywood Kid Star of the Year 2023
Age limit: 6 – 12 years old
Bollywood Teen Star of the Year 2023
Age limit: 13 – 17 years old
Bollywood Rising Star of the Year 2023
Βeginners level
Intermediate level
Age limit: 18 years old and above
Bollywood Star of the Year 2023
Professional level
Age limit: 18 years old and above
B. GROUP CATEGORY
Bollywood Group of the Year 2023
Kids
Age limit: 6 – 12 years old
Teens
Age limit: 13 – 17 years old
Adults
Age limit: 18 years old and above
The Judges panel comprises all International Artists who are invited for this year's Festival and Honorary Guests along with Anna Dimitratou, Artistic Director and Sumon Rudra, Choreographer and Creative Manager of the 1st Bollywood Dance Academy Greece.
ANNA DIMITRATOU (Panel's President)
SUMON RUDRA
LEENA PATEL
SNEHA MISTRI
SONIA THARANI
KINGA MALEC
OXANA BANCHSHIKOVA
VALENTINI MOSCHOU
REPRESENTATIVE OF EMBASSY OF INDIA
REPRESENTATIVE OF GNTO
Time limit:
2 minutes (Kids, Teens and Rising Star)
3 minutes (Professional level)
3,30 minutes (Group category)
Contestants are judged on the basis of their Technique, Choreography, Synchronization (for group category), Stage Presence and Musicality (for solo category).
Performance: All contestants will perform in a random order on their own music. The track must be send until 11th June 2023 the latest, at info@bollywoodfestival.gr. Contestants should also carry an extra CD or USB with their music for Back-up.
Contestants must arrive at the Theater by 18:00 the latest.

In Group Categories there can be an age exception for only one participant
Participation of the teacher/choreographer is not allowed in the Group Category
Participants are responsible for their personal belongings.
Every participant shall receive an electronic participation certificate.
Winners for all categories (1st, 2nd and 3rd place) win:
a. A Medal (Gold, Silver or Bronze) from the Oriental Expression Awards
b. A certification signed by all the members of the Judges Panel
c. A bag with the Oriental Expression Awards logo
1st place winners shall also receive a trophy from Oriental Expression Awards.
PRESENTS AND PRIZES
AWARD CEREMONY
The Award Ceremony is facilitated before Saturday's Mega Show.
The Results of the Competition as well as the detailed scores for each participant will be uploaded at orientalexpressionawards.gr.
A personal code will be sent to each participant by e-mail, along with the Certificate of Participation. Each participant will use the unique personal code in order to identify his/her rank amongst the other participants.